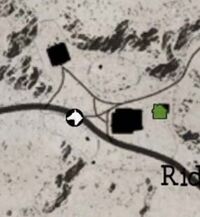 Horsebreaking is a job that the completion of which is necessary to obtain 100% Completion. Different from Horse Taming, you must break horses and return them to rancher for varying amounts of cash. You can perform the Horsebreaking job in both the Ridgewood Farm and Chuparosa.
The player can perform horsebreaking in Ridgewood Farm and Chuparosa, though it pays only around $7-$15.
The most common horse that is given to break is the Cleveland Bay.
Trophies/Achievements
Edit
| | |
| --- | --- |
| | Attain 100% in the Single Player Game Completion stat. |