Red Dead Redemption

Red Dead Redemption is a Western Action-Adventure game developed by Rockstar San Diego. It is the spiritual successor to Red Dead Revolver. It was released for the Xbox 360 and PlayStation 3 on May 18, 2010 (North America) and May 21, 2010 (Europe). Red Dead Redemption uses Rockstar's RAGE graphics engine, along with NaturalMotions Euphoria character animation/physics software.
Featured Article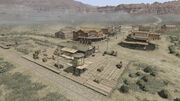 Armadillo is a settlement that features prominently in the opening act of Red Dead Redemption. The player first takes control of John Marston when he arrives in Armadillo after the opening cinematic. The town has a full set of amenities including a train station, general store, saloon, and safehouse. Games of poker and five finger fillet are available for wagering. In multiplayer, a variety of game modes are available in Armadillo, including Shootouts, Bag Games, Land Grab, and Stronghold.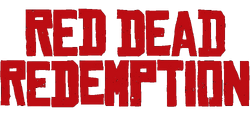 Create blog post
News
With the new Red Dead game set to be released anywhere from four to six months from now, Red Dead Wiki is preparing for the boost of activity by modernizing. The first step in this process is to open a Discord server for the channel. It will be a good addition to the wiki, and will help to draw use…

Read more >
See more >
Ad blocker interference detected!
Wikia is a free-to-use site that makes money from advertising. We have a modified experience for viewers using ad blockers

Wikia is not accessible if you've made further modifications. Remove the custom ad blocker rule(s) and the page will load as expected.