Posse:"Abborecible Hermanos"
Talk

1
Ad blocker interference detected!
Wikia is a free-to-use site that makes money from advertising. We have a modified experience for viewers using ad blockers

Wikia is not accessible if you've made further modifications. Remove the custom ad blocker rule(s) and the page will load as expected.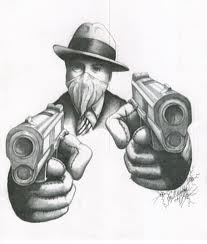 "Abborecible Hermanos" is a Red Dead Redemption posse.
About the posse
Were the deadlist gang in the Red Dead realm, we dont spray, we don't mod, and we dont spawn kill, that is if you are a zombie character, a 3 year old child, or a ling lang special sauce. We'll gladly exept any offer for competition, If you are ready for defeat contact us two days in advance by messaging the "The Traitor"- Lordkellington7 with an uppercase L or "The Accountant"- CocaCola9II with 2 capital c's and 2 uppercase i's insted of 1's
Joining the posse
You have to be able to kill all of us any means necessary in just 1 hour. It starts out in esculara, we get a 1 minute head start and the clock starts ticking. If you wanna roll with the best you have to beat the best, This isnt a free ride.
Members
20:48, January 25, 2013 (UTC)Cocacola911 (talk)
Leader
==grimreaper423- The founder of the gang, and leader, prefers mid range combat and is hard to beat with a knife, also getting rid of spammers, hes not playin around. Likes to make enemy players feel vulnerable and will burn them, shoot your hores and kill you with a cattlemen revolver, if he does this to you, then you just been disgraced.==
Cocacola911 (talk) 20:48, January 25, 2013 (UTC)Grimreaper423Cocacola911 (talk) 20:48, January 25, 2013 (UTC)
Other members
CocaCola9II- second in command, the gangs driver and battle stratigest, trys to keep the gang running. good at close combat. 
Current Status: Known to  be found at a poker table on a rare occasion but don't try to approach him or he will disappear.  Some say that now a'days he's washed up and burned out, but he's still deadly, even if he doesn't know it anymore.
Lordkellington7- The gangs best passanger driver who can shoot any interference trying to get in our way, good shot at close to mid-range. Also good at battle plans.
Pepsi9II- One of the more loyal members of the gang and will do what you say and actual get things done.... the dead way. He is also good a close range combat and good at following stratigies.
DoomSlayerV3- Good at close range and and fire bottles, We send him to assassinate unwanted guests. He take pleasure in burning people.
Klm2000 -the everyday utility Gangmember, low ranked but dangerous, he starts most of the blood-fueds within the gang and is known for killing your horse when your not looking. Although he is a trickster, he is dangerous close range. Rarley seen in the Red Dead Realm, but if you see a dead horse laying in the middle of the street look to the horizon for a fleeing bandit.
Powderedchimp-(Where abouts are unknown, Dead or Alive: NA)- the sniper of the gang
Sadesh- Dead
CLAN BATTLE RECORD
| Clan Name                                  |   W | L |
| --- | --- | --- |
| The Sprayerzz |   5 | 1 |
| Tres Hombres |  1 | 1 |
| HCFR (fuckers) | 1 | 0 |
| --- | --- | --- |
| The Gorrila Clan | 1 | 0 |
| Unknown Posse (Spammers) | 1 | 0 |
External links