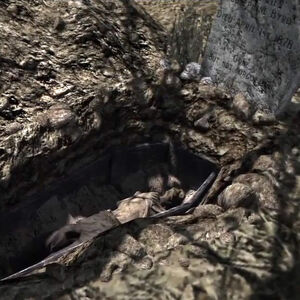 "IER" Infected Empire of Rathskellar is a Red Dead Redemption posse.
About the infected
Ever since the early ages people have been blowing away zombies with variations of weapons from bows and arrows, to blunderbusses, to rifles, and even to cannons. "Now what would happen if the infected had the weapons to fight back?" you ask? Well... lets just say the last mortal to find that out isn't here to tell the story. The zombies have taken these weapons and are using them against the humans. We will soon take over the border states and eventually mexico. But for now the infected areas include but are not limited to Rathskellar Fork, Pleasance house, and many campsites along the southern part of Mexico. We have taken over many other places, fought in many wars, infected/taken a lot of land (that we have donated to our little helpers), finally we will infect all of America!!! THE DAY THAT THE DEAD WALK, THE LIVING WILL FILL THEIR COFFINS.
Becoming infected
First of all you will need to have skills and be able to defend your land and your team mates, second of all you will need to message Unicornguy 760 or milly4life a message.
Other major zombies in the IER
Badchad
Ninjasniper774
Miamixheat
Flyingscotno
Dedend
and many more https://www.youtube.com/watch?v=cHANHTy9xfk&index=46&list=PLK_SUK3soxsxFghhqJv3ta6sB_YdURw8Q
External links
Ad blocker interference detected!
Wikia is a free-to-use site that makes money from advertising. We have a modified experience for viewers using ad blockers

Wikia is not accessible if you've made further modifications. Remove the custom ad blocker rule(s) and the page will load as expected.