Ad blocker interference detected!
Wikia is a free-to-use site that makes money from advertising. We have a modified experience for viewers using ad blockers

Wikia is not accessible if you've made further modifications. Remove the custom ad blocker rule(s) and the page will load as expected.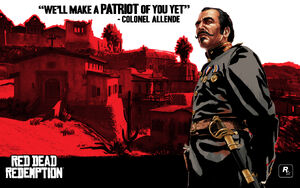 "Mexican Army" is a Red Dead Redemption posse.
About the posse
This posse has been disbanded and is no longer active.
Joining the posse
Currently N/A
Members
Generals
Heads
(Colonels, Lieutenant Colonels, and Majors)
alnimator
grice
RageKing918
Officials
(First Captain, Second Captain, Lieutenant, and Sub-Lieutenant)
eliseobadboy
Snicker_Doodle10
Tahaben101
ZOMBIEKILLER4347
Enlisted
(First Sergeant, Second Sergeant, Corporal, Private First Class, and Private)
blackWolfy92
layjor02
le_TARZAN27
XxTZANxX
Soldiers
ARMY_BADASS7
DR_KUSH_187
gangstaboss4
Gunstar31
guntherhunter101
Jimmy_B_182
loosecannon2601
NaaNzZii
nbghytrewsd34r
supabutterpeanut
teamjeter2
thrillbilly7
woleys1
zack1010781
Recruits
Alumni (Former Members)
angelsp99
B2K-CR33D-
BbobaFETT
coolfire1807
ericpl72
EXECUTIONETTE
GameManiac7997
Ghost Rip
kaitlyn1232002
KAriZMA_KiLLA
Mary5690
NFS-001
NINJASLOTH-199_
PunkBonesJr
shelito19
Skonig
XX_v_Diva_v_XX
yolo_swag44
Hall of Fame
BbobaFETT (Inducted Apr. 2014)
Mary5690 (Inducted Dec. 2013)
NINJASLOTH-199_ (Inducted Dec. 2013)

NOTE: You are AUTOMATICALLY RELEASED if you are inactive for 2 months (60+ days).
Bases
(Mexico)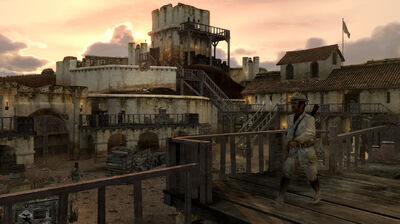 Chuparosa (Main Base)
El Matadero (Training Base)
El Presidio (Main Base)
Escalera (Main Base / Headquarters)
Torquemada (Training Base)  

Training Base: Base for training recruits
Main Base: Training and Camp Base for soldiers and recruits
(US)
Fort Mercer (Main Base)
Plainview (Training Base)

Training Base: Base for training recruits
Main Base: Training and Camp Base for soldiers and recruits