Posse warning: This posse has been selected as a inactive posse due to not being edited in the last 3 months and/or has an insufficient amount of members. If you wish to keep this posse, remove this template. Otherwise, this posse will be deleted.

The Red Dead Wiki crew (v|e)

Remember to check what links here and the page history before deleting.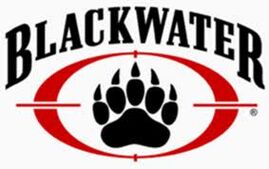 " BlackWater Contractors is a Red Dead Redemption posse.
About the posse
As a professional organization operating in the defense, training, logistics, and intelligence spaces, blackWater prides itself on providing our customers with world-class performance. We are the quiet and dedicated professionals serving the government and commercial markets. Our vast bandwidth and far-reaching capabilities make us a valuable single-source solutions provider to our clients.
Joining the posse
If You Like To become a Private Contractor Please friend request an CO and ask to join
Members
CO
SR NCO's
Jr NCO's
External links
Ad blocker interference detected!
Wikia is a free-to-use site that makes money from advertising. We have a modified experience for viewers using ad blockers

Wikia is not accessible if you've made further modifications. Remove the custom ad blocker rule(s) and the page will load as expected.