–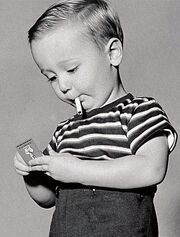 " Rolling Thunder " is a PSN posse in Red Dead Redemption.
Background
We're a peaceful group of XP farmers. It's only when confronted by violent players that we lash out. We also work together with other posse's to eliminate bothersome outlaws. If you have a problem, if no one else can help, and if you can find us, maybe you can hire... Rolling Thunder.

Members
Sgt_Spackler
Venom-CT
TeflonDon16
Philosophy
Always be awesome.
Join Request
Remember...the most important thing to ask yourself is, "Am I awesome enough?"
Favorite Quotes from Red Dead Redemption
"Yo soy John Marston"

"Ya hear that ol' timer done sh*t himself again"
Ad blocker interference detected!
Wikia is a free-to-use site that makes money from advertising. We have a modified experience for viewers using ad blockers

Wikia is not accessible if you've made further modifications. Remove the custom ad blocker rule(s) and the page will load as expected.