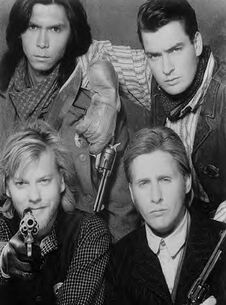 " Young Guns " is a Red Dead Redemption posse.
About the posse
A posse made just for fun. Posse member must be willing to level up their characters based on multiplayer, Co-Op missions, and gang hideouts. We play on XBL.
Joining the posse
No real test needed although we do not want anyone under the age of 10. Also, some skill is greatly appreciated! Private message TNemo to join. kthanxbai
Leaders
Members
Young Gun: Wesd88
Young Gun: ClUeLeSs GeCk0
Young Gun: MORE NEEDED!
Ad blocker interference detected!
Wikia is a free-to-use site that makes money from advertising. We have a modified experience for viewers using ad blockers

Wikia is not accessible if you've made further modifications. Remove the custom ad blocker rule(s) and the page will load as expected.