Posse:16th Mounted Rifles
Talk

0
Ad blocker interference detected!
Wikia is a free-to-use site that makes money from advertising. We have a modified experience for viewers using ad blockers

Wikia is not accessible if you've made further modifications. Remove the custom ad blocker rule(s) and the page will load as expected.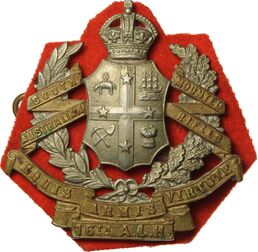 16th Mounted Rifles is a Red Dead Redemption posse.
About the posse
We are an American Army unit that allows all levels to join though we Prefer 20 and up as you start getting correct equipment,
By 1916 our operations included Peace Keeping Cross Border Operations, Border Patrol and Anti Criminal activities most of our unit survived the Undead Nightmare and as such will shoot Zombies on sight. We are based in fort mercer mainly although we can be rebased anywhere anytime to deal with anything.
When you Join change into a Private and i'll Promote you on merits and skill Please don't Team kill/ annoy the other posse members some of them are touchy after their experience with the undead
Joining the posse
Message me or our XO on XBL
Posse is going through A quiet period but we do try get on
Last Update: May 28th 2012
Members
Officers
Commanding Officer Colonel Stayed Archer
Executive Officer Lieutenant Commander I ThE MaGiC MaN
Enlisted Men
Regimental Sergeant Major Military Liama
Staff Sergeant Meztron Drill
Staff Sergeant Duprey Chief Scout
Master Sergeant DARKBLADE1409 Quartermaster
Gunnery Sergeant M u n d i e x Qm Assist
Sergeant flying weasel38
Sergeant Ceaser of Salads
Sergeant Skeptical Rhino
Lance Corporal zII xHaVoKx IIz
Private First Class INJA MoMo
Private ElusiveRayden
External links