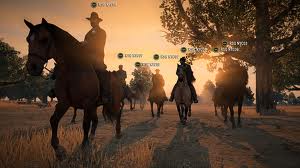 1st Rifleman Battalion is a Red Dead Redemption posse.
About the posse
we are Rifleman of the U.S. Army sent to find Bollard Twins Gang known as operation Anchorage
Joining the posse
to join the Battalion message l0xidax145 for an accept and we take gang hidouts out also i suggest having undead nightmare DLC and rank 5 suggested
Members
Leaders
l0xidax145(gamertag XBL)
VACANT
Other members
VACANT
VACANT
VACANT
VACANT
VACANT
Ad blocker interference detected!
Wikia is a free-to-use site that makes money from advertising. We have a modified experience for viewers using ad blockers

Wikia is not accessible if you've made further modifications. Remove the custom ad blocker rule(s) and the page will load as expected.