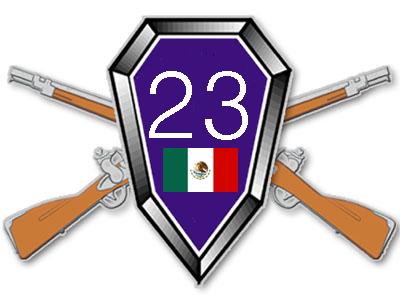 23rd mexican rifle battalion is a Red Dead Redemption posse.
About the posse
We Enjoy using rifles and show many different skills in the battlefield
Joining the posse
Contact the leader through messaging. You have to show skill with various rifles.There will be an entry test for you to be excepted
Members
Leaders
Leader 1 NinjaPanda105
Leader 2
Other members
Member 1 BoingBoingBilly
Member 2
Member 3 etc.
External links