Unit History:
The 2nd NJ Cavalry was a Union Cavalry unit during the American Civil War that fought in the western campaign which is suitable for Red Dead Redemption. We continue the honor of this regiment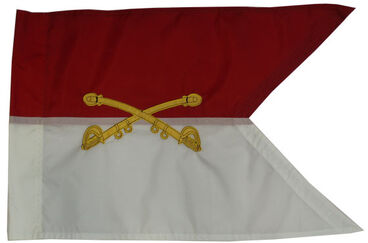 by conducting cavalry like objectives such as convoy escorts, guard duty, outpost occupation, and posse to posse combat.
Unit Entrance:
In order to join the 2nd NJ Cavalry you first need to notify myself on your request for the unit. My XBL gamertag is GLIDERRIDER327 and I am the commanding officer of the 2nd NJ Cavalry.
Unit Uniforms:
The 2nd NJ Cavalry was part of the Federal Army so in turn we wear the US Army character uniforms along with the Buffalo Soldier uniform. The weapons that we use are the standard issue of the time period being the Springfield 1876 carbine and our Colt Peaceakers(Cattleman Revolvers). The horse for enlisted man can be any dark colored horse and for officers can be any type of horse being either dark or light.
Unit Members:
Headquarters:
CO-- Captain GLIDERRIDER327
XO-- 1st Lieutenant CoMM4Ndo joe
1st Sergeant-- combatcore024
1st Squadron:
Sgt.-- TRailBlAzErTRoY
Cpl.-- Unkumfortable
Pvt.-- I KRoNiiKz I
Pvt.-- Arauz Me
Pvt-- AIRBORNE101ST 8
Pvt-- MCmuffCABBAGE
And many more to enlist...
Category: Posses

Ad blocker interference detected!
Wikia is a free-to-use site that makes money from advertising. We have a modified experience for viewers using ad blockers

Wikia is not accessible if you've made further modifications. Remove the custom ad blocker rule(s) and the page will load as expected.