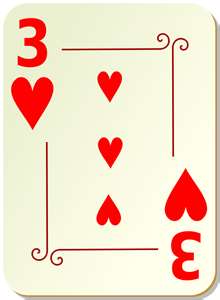 3 of Hearts is a Red Dead Redemption posse.
About the posse
we get the name 3 of Hearts cause at school we got all the ladies and there can only be three of us
Joining the posse
If you wanna join the posse you have to know me for a long time or if I just like you.
Members
Leaders
Leader 1 timemaster1556
Leader 2 Marriedtadpol1 (likes to be called hydra)
Other members
Member 1 Schmitski (likes to be called Haplo)
Ad blocker interference detected!
Wikia is a free-to-use site that makes money from advertising. We have a modified experience for viewers using ad blockers

Wikia is not accessible if you've made further modifications. Remove the custom ad blocker rule(s) and the page will load as expected.