4183 is a Red Dead Redemption posse.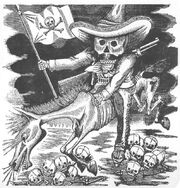 Ce qu'on fait
- Vous aurez pas de problèmes si vous cherchez pas la marde

- On est sur Battlefield 3
- On est sur Xbox 360
- On est Canadiens
NOUS JOINDRE
Venez nous voir ou écrivez-nous
Membres
Leaders
Autre membres
Royvqc
AngryCoco Qc
Kanneresed
Vinyboutch
External links
Ad blocker interference detected!
Wikia is a free-to-use site that makes money from advertising. We have a modified experience for viewers using ad blockers

Wikia is not accessible if you've made further modifications. Remove the custom ad blocker rule(s) and the page will load as expected.