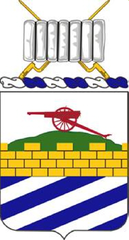 7th Infantry Regiment US Army is a Red Dead Redemption posse.
About the Regiment
This is a new military oriented posse mainly for public game RPing and playing in a military way.
We are curently based at Rathskeller Fork.
Sorry Xbox only.
Recruitment
To join the regiment you must message me (XxPwNzz) and await reply, you must be at least level 10.
The 1st 5 members will instantly have the rank of Captain. (just so we have some rank structure)
The 2nd 5 members will instantly have the rank of Sergent.
Rules
Use a "AMERICAN ARMY" character skin unless the job given requires any other character skin I.E acting as a marshal or lawman or even undercover work.
NO discriminating the buffalo soldiers (thats my fancy way of saying no racism)! unless in a RP tence and not directed at any one in particular except NPCs.
Have fun :)!
Members
Officers
Luitenent General- XxPwNzz (I appogise i pronounce this as "leftenant" as im british and thats how it is pronounced in our military)
Major- Redlocust40
Captain- MemetYa
Captain- SohleBrocken791
Non-Commisioned Officers
None as of yet
Privates
None as of yet
External links
Ad blocker interference detected!
Wikia is a free-to-use site that makes money from advertising. We have a modified experience for viewers using ad blockers

Wikia is not accessible if you've made further modifications. Remove the custom ad blocker rule(s) and the page will load as expected.