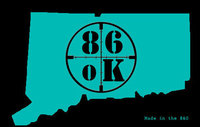 86oK is a Red Dead Redemption posse.
About the posse
86oK was formed in the ghettos and slums of region 8 in the 860. Its a helluva place, don't you ever forget. We bomb proms, and we run this place. Yo hit us up son.
Joining the posse
You don't join, you get recruited. But: You must be from the 860 and meet our standards.
Members
Bold text===Leaders===
Leader 1:Chaz McHeroin
Leader 2:sNiPeRsEYE44
Leader 3:LeTHalprodiGy11
Leader 4:Mexicutioner45
Leader 5:I HEART CATS
Other members
Member 1: Bill Cosby
Member 2: Biz Markie
Member 3: Eazy-E
Member 4: Will Smith
Member 5: Sloan Ketterine
Member 6: Pete Sahat
External links