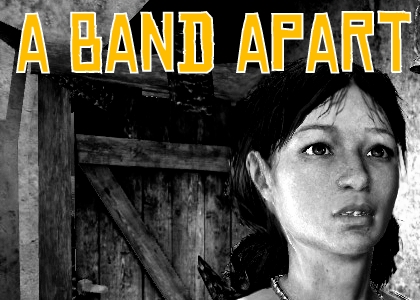 ---
A Band Apart is a Red Dead Redemption posse.
About the posse
A Band Apart...revenge is commonplace, weapons we are skilled with, a band isolated from other groups in skill and brutality, but mercy, too. Combining Western elegance with dirty professionalism, A Band Apart plays the game like no other.
(Editor's Note: Please do not hump this page.)
Joining the posse
This posse is for only the most skilled of players. Brandishing a stylish weapon or quick aim is not enough...Please contact the Xbox Live gamertags "Le Festin" or "MP1188" for joining.
The Band Apart
"A Band"
"Apart"
roooooomba
Shooter 2 - Vacancy
Shooter 3 - Vacancy
External links