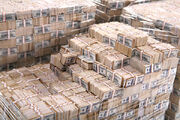 A Era Of Dollars is a Red Dead Redemption posse.
About the posse
This posse is only American Characters allowed in.If we are going for a realistic game,We usually camp at someplace when its getting dark. In America the camps are followning: Armadillo,Tumbleweed,MacFarlane's Ranch, Thieves Landing,Rathskeller Fork,Rigdewood Farm,Warthington Ranch. And in Mexico The Camps are following: ChupaRosa,Escalera,Las Hermanas,Sidewinder Gulch,Ojo del Diablo, Crooked Toes,Nosalida,Tesoro Azul,Torquemada,Casa Madruga. Thats it for now. Message for Ideas Or More.
NOTE!!! THE POSSE HAS BEEN CANCELED BECAUSE OF MY DISC DIDN'T WORK!!!! JUST FORGET ABOUT IT!!! NOT WORKING!!!
Tom Andersson calling out.
Joining the posse
If you want to join the dollar era, message ChikaBomBam on XBox 360 for more Info.
Members
Leaders
Ad blocker interference detected!
Wikia is a free-to-use site that makes money from advertising. We have a modified experience for viewers using ad blockers

Wikia is not accessible if you've made further modifications. Remove the custom ad blocker rule(s) and the page will load as expected.