Posse:A Fistful of Dollar's
Talk

0
Ad blocker interference detected!
Wikia is a free-to-use site that makes money from advertising. We have a modified experience for viewers using ad blockers

Wikia is not accessible if you've made further modifications. Remove the custom ad blocker rule(s) and the page will load as expected.
Noob Hunter X11
22:20, May 20, 2010 (UTC)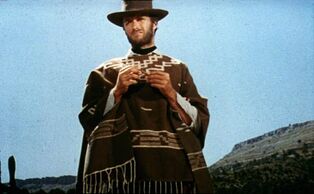 A Fistful of Dollar's is a Red Dead Redemption posse.
About the posse
A Fistful of Dollars is the name of our Posse we're looking for new recruits for our Posse so if you're interested message me. We are group of Bounty Hunters interested in bringing law to the Land in Red Dead Redemption. Clint Eastwood Style....
Joining the posse
If you want to Join the Posse just message me on Xbox live my Gamer tag is Noob Hunter X11 or Message the other Leader x I RAMMZ I x. If you want to join A Fistful of Dollars Message me on Xbox Live my Gamer Tag is Noob Hunter X11
Members
Noob Hunter X11 (Leader) ,x I RAMMZ I x,Crackshot 55,thonbru AK47,Doug The Snail and Toxishokk
Leaders
Leader 1: Noob Hunter X11
Leader 2 : x I RAMMZ I x
Other members
Member 1 : Crackshot 55
Member 2 : Thonbru AK47
Member 3 : Doug The Snail
Member 4 : Toxishokk
Member 5 :
External links