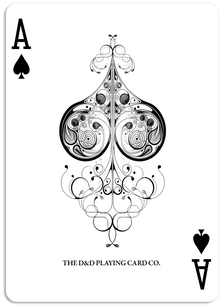 Ace of Spades is a Red Dead Redemption posse.
About the posse
I AM MasterfunkyAce And I Am one of the leaders of the Ace of Spades and I think if we put a little hard work and effort in this posse we could be the number 1 posse of all Fort Mercer Is the Hideout
                                                                                                                                                                                                                                       ==Joining the posse==

For request to join,Stating Rank(Needed) Country(Needed) You will recive an add if accepted.
Members
Leaders
Leader 1 MasterFunkyAce
Leader 2 gamerjosh3000
Other members
Member 1
Member 2
Member 3 etc.
videos
<object width="640" height="385"><param name="movie" value="http://www.youtube.com/v/dxfjuwd6WWI?fs=1&hl=en_US"></param><param name="allowFullScreen" value="true"></param><param name="allowscriptaccess" value="always"></param><embed src="http://www.youtube.com/v/dxfjuwd6WWI?fs=1&hl=en_US" type="application/x-shockwave-flash" allowscriptaccess="always" allowfullscreen="true" width="640" height="385"></embed></object>