Ad blocker interference detected!
Wikia is a free-to-use site that makes money from advertising. We have a modified experience for viewers using ad blockers

Wikia is not accessible if you've made further modifications. Remove the custom ad blocker rule(s) and the page will load as expected.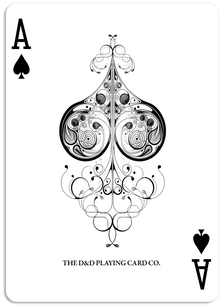 Ace of Spades is a Red Dead Redemption posse.
About the posse
I AM MasterfunkyAce And I Am one of the leaders of the Ace of Spades and I think if we put a little hard work and effort in this posse we could be the number 1 posse of all Fort Mercer Is the Hideout
                                                                                                                                                                                                                                       ==Joining the posse==

For request to join,Stating Rank(Needed) Country(Needed) You will recive an add if accepted.
Members
Leaders
Leader 1 MasterFunkyAce
Leader 2 gamerjosh3000
Other members
Member 1
Member 2
Member 3 etc.
videos
<object width="640" height="385"><param name="movie" value="http://www.youtube.com/v/dxfjuwd6WWI?fs=1&hl=en_US"></param><param name="allowFullScreen" value="true"></param><param name="allowscriptaccess" value="always"></param><embed src="http://www.youtube.com/v/dxfjuwd6WWI?fs=1&hl=en_US" type="application/x-shockwave-flash" allowscriptaccess="always" allowfullscreen="true" width="640" height="385"></embed></object>