Posse:Amanti Delle Vacche
Talk

0
Ad blocker interference detected!
Wikia is a free-to-use site that makes money from advertising. We have a modified experience for viewers using ad blockers

Wikia is not accessible if you've made further modifications. Remove the custom ad blocker rule(s) and the page will load as expected.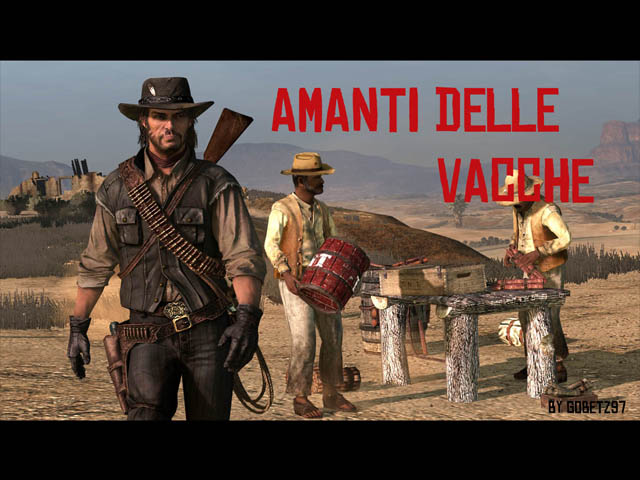 Amanti Delle Vacche is a Red Dead Redemption posse.
Come diventare ADV
Requisiti obbligatori
1. Devi avere Red Dead Redemption.
2. Devi avere il titolo "Amante delle Vacche".
3. Devi avere il Rapporto U/M superiore a 1.00.
4. Devi avere una buona connessione.
5. Devi essere italiano (non siamo razzisti su altre nazioni).
Come fare per diventare un ADV
1. Contattaci su Facebook (Cerca il gruppo "Amanti delle Vacche").
2. Aspetta la nostra decisione.
3. Se leggi la tua gamertag nella pagina "Membri" , allora sei un membro dell' ADV clan.
Per rimanere un ADV
1. Fare almeno una partita a settimana su RDR.
2. Non scappare dalle partite quando si è in svantaggio.
3. Non uscire anticipatamente dalle partite (se non per obblighi lavorativi o intestinali).
Membri
Fondatori
ADV SuperMac (mastermind)
ADV wyk10
ADV FrancoIT
ADV ficb
ADV MrBlackout
ADV Nus
ADV Milkojo64
Membri
ADV Guz
ADV iocicredo
ADV badchili
ADV Loukus
ADV Tello
ZincaroROM
Cavalier3Oscur0
emyles081
giargianes
MdmButterfly
mr frak
SweetJenny93
xmax1975
zioMauri
aleavolio99
Si ringrazia per la pagina:
ADV Gobetz
Link Esterni
SITO UFFICIALE: http://www.wix.com/padrino175/advclan
PAGINA FACEBOOK: http://www.facebook.com/groups/186754378030393?notif_t=group_activity