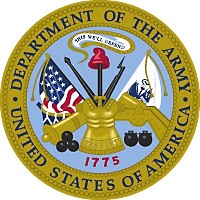 American army 12th brigade is a Red Dead Redemption posse.
About the posse
we are a strick group if your going to be a fag dont join.we explore new autin we are at war with mexico and our bases are chortny and manzita point also there will be training sometimes the drill trainer is big_wolf
Joining the posse
send me a msg saying you want to join on PS3 wich is rom-mohc also must have american army uniform
Members
Leaders
Leader 1 general rom-mohc
Leader 2Lt general j-mizzy
Soliders
---
Leutenet
master sargent

staff sargent

Sargent

Sargent Big_wolf

copral

copral
private

private

private

prievate

private

private
External links
Ad blocker interference detected!
Wikia is a free-to-use site that makes money from advertising. We have a modified experience for viewers using ad blockers

Wikia is not accessible if you've made further modifications. Remove the custom ad blocker rule(s) and the page will load as expected.