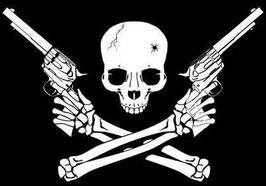 Anarchist Army Of New America is a Red Dead Redemption posse.
122About the posse
In the year2009  I and my gang members gathered and planned to expand after the fall of the gang. I had an idea, creat an army of anti government outlaws. Our Army is made up of my former gang and anyone else who is Anti government. Our mission creat a new America with only one way we know how, war. We carry out our missions with attacks on towns, police, bombings, assassinations, murder of townsfolk, kidnapping, theft, and full on massacres we are quick and will fight to the end. We do this for a greater cause and arent affraid to die for it. Will you join and live or oppose and die for your doomed country? Make your choice or we will make it for you.
Joining the posse
Send me a message on XBL to jd11794 and I will get back to you.

Members
Leaders
Leader 1-jd11794
Leader 2-xEvan XD
Other members
CCxTechnoBeaTz

External links
Ad blocker interference detected!
Wikia is a free-to-use site that makes money from advertising. We have a modified experience for viewers using ad blockers

Wikia is not accessible if you've made further modifications. Remove the custom ad blocker rule(s) and the page will load as expected.