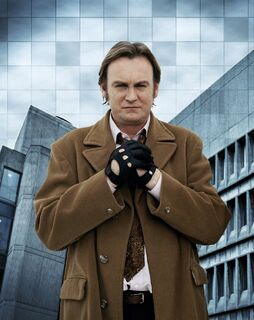 Armed Bastards is a Red Dead Redemption posse.
About the posse
A tribute posse devoted to making DCI Gene Hunts dream come true, for everyone to be an Armed Bastard.
We are a Playstation 3 posse.
We mainly play Free Roam, because it is the most fun aspect of Red Dead Redemption, we hunt animals, demolish Gang Hideouts, take on the law and generally have fun roaming the wastes of the west.
We are waiting for Rockstar to send out an update for multiplayer as our posse cannot join together at the moment.
Future Events
The Great Cougar Massacre - because cougars are real bastards.
Bear Fist Fighting - Fist Fighting against the bears of Bearclaw Camp
El Presidora Cannon Fodder - Blowing the Mexican army to bits with cannons.
Fighting Against "The Man" - Being Most Wanted and fighting against the Law.
Joining the posse
We are not accepting any more members into the posee at this moment in time.
Members
Leaders
Other members
TheAnimal-CJ
Geordie_Lovell
Ubergamer70
Destroyt11
ANGEL-of-DEATH56
Allies
Any Red Dead Redemption posse that would like to ally with us is more than welcome.
Want to ally? Simply send us a message stating your posse name, leader and why you would like to ally with us (optional).
External links
Ad blocker interference detected!
Wikia is a free-to-use site that makes money from advertising. We have a modified experience for viewers using ad blockers

Wikia is not accessible if you've made further modifications. Remove the custom ad blocker rule(s) and the page will load as expected.