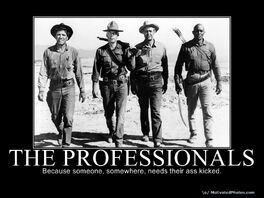 Ass Bandits is a Red Dead Redemption posse.
About the posse
We are The Ass Bandits!! We ride around towns looking for ASS.. Women only though!!! We don't role that way.. non of the broke back mountain stuff! So if you wanna be an Ass Bandit Let us know!! We always need more members. We are on Xbox Live hit us up.
Joining the posse
You pretty much need to be awesome, not an asshole (to the members), Want to ride around taking ass and making everyone fear you!! Also have fun and enjoy the gang!!!
Members
Leaders
Leader 1 HellbornProdigy
Leader 2 PinsNneedl3sxX
Other members
Member 1 I Wana Cupcake
Member 2 Go0ober
Member 3
External links