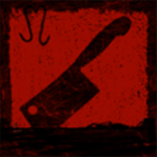 Asshole killing bastards is a Red Dead Redemption posse.
About the posse
Our posse does hunting trips , gang hideout plundering , playing online matches , etc.
for more information go to www.asshole-killing-bastards.webs.com .
Joining the posse
you can join the posse when you know how to handle a gun , to do an attempt to join the posse send me a friend request and , me and the fellow members will judge you on your skills and then we will see if you can join or not.
Members
Leaders
Leader 1 Weaponkid
Leader 2 Woutitit
Leader 3 Cedri_beno_007
Other members
sub-zero17
Member 2
Member 3
Member 4
Member 5
for more info go to this site [1]
Ad blocker interference detected!
Wikia is a free-to-use site that makes money from advertising. We have a modified experience for viewers using ad blockers

Wikia is not accessible if you've made further modifications. Remove the custom ad blocker rule(s) and the page will load as expected.