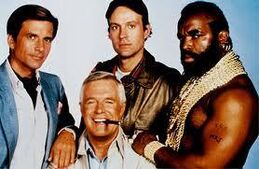 B-Team, the is a Red Dead Redemption posse.
About the posse
"We're the B-Team; not as good as the A-Team but still pretty good."
Members
Bosif546 - Leader
Camo1997 - Badass Mr.T Demoltion Expert
Taskmasker02291 - Medic
Assassin7777 - The 4th guy who we haven't thought of a rank for yet.
External links