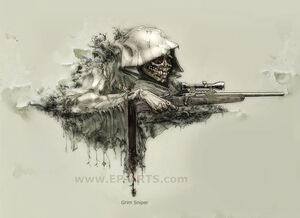 BFTAS is a Red Dead Redemption posse.
About the posse
501
Motto-"Good hunt'n boy's"
Quote's-"Oh, death was never enemy of ours. we laughed, knowing better men would come, And greater wars; when each proud fighter brags He wars on death, for lives: not men, for flags. "The next War"
Theme Song- "God's Gonna Cut You Down" by Johnny Cash
Joining the posse
contact Troutner1201
doesn't matter what level just as long as you can shoot and kill
Members
Leaders
Troutner1201
Ceo assassin
Other members
External links
Ad blocker interference detected!
Wikia is a free-to-use site that makes money from advertising. We have a modified experience for viewers using ad blockers

Wikia is not accessible if you've made further modifications. Remove the custom ad blocker rule(s) and the page will load as expected.