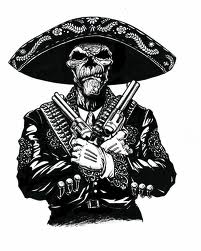 BPB BROWN PRIDE BANDITS is a Red Dead Redemption posse.
About the posse
BROWN PRIDE BANDITS IS A NEW CLAN JOIN YOU COULDF EVEN BECOME GENERAL ADD BPB_BANDITO IF YOU HAVE A QOUESTIN.
Joining the posse
ADD BPB_BANDITO ME THE LEADER AND RECRUIT MORE GUYS MAKE A NEW ACCOUNT PUT BPB_NAME and yea ( DONT PUT BANDIT OR BANDITO) 

==Members==
GENERALS
GENERAL 1: BPB_BANDITO
GENERAL 2: BPB_
Other members
Member 1
Member 2
Member 3 etc.
External links