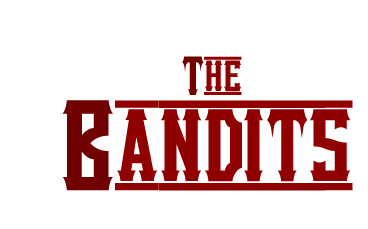 Bandit Gang (PSN) is a Red Dead Redemption posse.
About the posse
We are Bandit_Gang.. and we love lvling up and hang out.. and if u want 2 join us add us.. add Bandit_Gang_Kila or Bandit_Gang_Malo and we are a PSN clan..
Joining the posse
if u want 2 join the Bandit_Gang.. u have 2 pass some test and then if u r good we will let u join us.. and 1 thing we want ppl that will join us and not betrade us.. and we hate clan hopers..And if u are a good player that can 360 u shud hit us up on psn so we can recruit u n get u started
Leaders
President.. Bandit_Gang_Kila
Vice President aka VP..Bandit_Gang_Malo
Boss 3..Bandit_Gang_Dank
Boss 4..Bandit_Gang_Bolt
Boss 5..Bandit_Gang_MEX
Generals
General 1..Bandit_Gang_Hood
General 2..Bandit_Gang_Dawg
General 3..Bandit_Gang_Chik
General 4..Bandit_Gang_Hawk
General 5..Bandit_Gang_Volt
Sergeant @ Arms
Sergeant at arms 1..Bandit_Gang_Malo
Sergeant at arms 2..Bandit_Gang_Thug
Captains
Captain 1..Bandit_Gang_Gunz
Captain 2..Bandit_Gang_KiD
Gang Lieutenant's
Gang Lieutenant 1..Bandit_Gang_Eli
Gang Lieutenant 2..Bandit_Gang_Stez
Gang Lieutenant 3..Bandit_Gang_Trig
Allies
PsychoPathic Riders AKa PR
MostWanted/BountyGang
Ad blocker interference detected!
Wikia is a free-to-use site that makes money from advertising. We have a modified experience for viewers using ad blockers

Wikia is not accessible if you've made further modifications. Remove the custom ad blocker rule(s) and the page will load as expected.