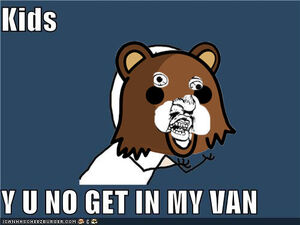 Banditos Of The Blood is a Red Dead Redemption posse.
About the posse
We are a real posse on the Xbox and Ps3 (Yes both) Chuck Norris is our baby
Joining the posse
Be round-housed kicked by chuck Norris and LIVE!
Members
Leaders
xI TaC0 MaN Ix
Legendkiller II
PetDave13 (Ps3)
Other members
Mr.T
Chuck Norris (Yes he is gonna kill me)
Tub Girl
A Horse
Jar Squatter
Every Member Of Pain Olympics
Cake Farter
3 Guys 1 Hammer
2 Kid 1 Sandbox
Troll
Forever Alone
Fuuuuuuuuuuu
External links
Ad blocker interference detected!
Wikia is a free-to-use site that makes money from advertising. We have a modified experience for viewers using ad blockers

Wikia is not accessible if you've made further modifications. Remove the custom ad blocker rule(s) and the page will load as expected.