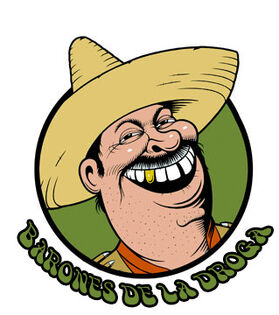 Barones de la droga is a Red Dead Redemption posse.
About the posse
WE RIDE TOGETHER OR DIE ALONE.
Chuparosa & New Austins Notorious Drug Lords etc.1889
We Love ...
Bounty Hunting
Gang Matches
Gang Hideouts
Hunnting
and Fighting the Law.
This Posse is about co-operation and having fun.
Joining the posse
message FINbilbo420 on (XBL)
Members
Bloody Knife (FINbilbo420)
Jesse oy
External links
Ad blocker interference detected!
Wikia is a free-to-use site that makes money from advertising. We have a modified experience for viewers using ad blockers

Wikia is not accessible if you've made further modifications. Remove the custom ad blocker rule(s) and the page will load as expected.