BearClaw Clan Information on how to join.
If you are interesteded in joining our clan plz add 1 of the following 3 names. BearClaw_Unknown, BearClaw_40Five, and BearClaw_Blaze. Message us and we will get back to you. You will have to 1v1 at least 3 of our members.
BearClaws relation ships with other clans.
Allies: HELLHOUND, M-S_13.
Enemys: Outtlaw, T_H_M, PARTRIOT, HONOR, LOKOS, PublicEnemy, and SUBZ3RO.
Mutual: F-A-M-E, MostHated, and MARSHAL.
BearClaws Leaders
BearClaw_Unknown
BearClaw_40Five
BearClaw_Blaze
BearClaws Members
BearClaw_AznGurl
BearClaw_Haze
BearClaw_Kodiak
BearClaw_BP-5150
BearClaw_iLLesT
BearClaw_TheOne
BearClaw_Klutch
BearClaw_Mr_Cool
BearClaw_Trident
BearClaw_James
BearClaw_Samurai
BearClaw_Grizzly
BearClaw_Sally
BearClaw_Gray
BearClaw_Phantom
BearClaw_SiNZ
BearClaw_BOLT
EX Cons
BearClaw_Bomber BearClaw_I3reezy.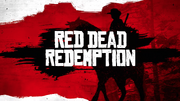 Ad blocker interference detected!
Wikia is a free-to-use site that makes money from advertising. We have a modified experience for viewers using ad blockers

Wikia is not accessible if you've made further modifications. Remove the custom ad blocker rule(s) and the page will load as expected.