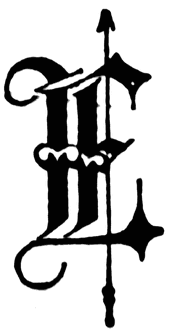 Beast From The East is a Red Dead Redemption posse.
---
About the Posse
==We are a PSN Posse which combines best players of 'Red Dead Redemption' to come together to fight our rivals with style and ownage if you want to join MESSAGE ME ON PSN RONOC23ANDSYHR15Ronoc23andsyhr15 20:48, January 6, 2011 (UTC)B.F.T.E ==
Joining the posse
You have to OWN one golden weapon at least(more will be rewarded in rank).You have to speacialise in a gun most likely your golden gun. Must be either a Hunter,Sharpshooter or Survivalist or if non a offical member(Can Rank Up) Test to get in Knife 3 deadly animals without dying. !Message Ronoc23andsyhr15 for more info to get in are growing Posse! We have Rivals =Best of the old West.
---
Members
Apc0976/ chiko0856/ nitefiter83/ Crichton99/Blade5fc/BeckyS19 (Confirmed members). Ferroco Scorpian/bobesq11/(Unconfirmed Members)
Leaders
---
Ronoc23(Master Sharpshooter)
Syhr15(Master Hunter)
Open Slot (Master Survivalist)
Open Slot (Immune Lawbringer)
high class members
---
blade5fc
beckyS19
crichton99
Total of 7 member slots left uncomfirmed
ferocco scorpian
External links
Rules
1.No Killing each other, treat each other with respect.
---
2.Follow Instructions (with permission to question)
---
3.Where Attire that does not follow 'Misc Woman' and 'Miners'.
---
4. 1 gold gun= In the Posse 2=Higher up the board towards Leader 3= XP leveling methods 3+=Highly Ranked Membership.
---
5.Remember The Code 'We are the best and we will fight together and Die together (if needed).
---
6.If Public Enemy Kill yourself so enemy gangs cannot obtaing the XP.
Hideouts
---
Main:El Matador (Mexico).
2nd:Lake Don Julio (America). }All Meeting Places To Begin The Test
3rd:Wreck Of The Serengetty (America).
4th:The Old Bachus Place (America our house)
Travelling
---
Stage coach: Leader(s) inside plus Bodyguards if space.
Training
---
Your time with us will promote teamwork of any time and we will become 'The Best' We are great now but with more skilled members we become the best and I mean the Best!
Ranks
Sharpshooter= Ronoc23's deputy (ronoc is the master sharpshooter)
Hunter= Syhr15's deputy (syhr is the master hunter )
Survivalist=(Undiscided)'s deputy
Lawbringer=(Undicided)'s deputy
legendary=master gunslinger
Lvl 41-49-Beast From The East
Lvl 31-40-Superior Officer
Lvl 21-30-Gringo Of The East
Ad blocker interference detected!
Wikia is a free-to-use site that makes money from advertising. We have a modified experience for viewers using ad blockers

Wikia is not accessible if you've made further modifications. Remove the custom ad blocker rule(s) and the page will load as expected.