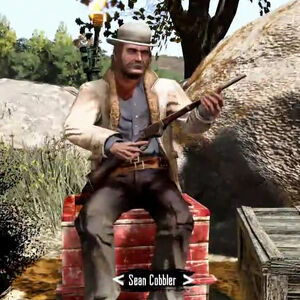 Ben's Army is a Red Dead Redemption posse.
About the posse
We love nothing more than to fight and kill and we will bring it to any one that wants it! Also if anybody attacks us for no apparent reason we will hunt you down. we love to have wars againest other people so if you want to battle let us known. anyone who joins gets a brand new rifle and a bull or buffalo of your chosing.
Joining the posse
if you want to join the rank and files of are little army please call rbneff on the 360
Members
rbneff, elitewv, AMV INVINCIBLE, CRitter010, Hidden Sinper11, and ZombieWolverine
Leaders
Ad blocker interference detected!
Wikia is a free-to-use site that makes money from advertising. We have a modified experience for viewers using ad blockers

Wikia is not accessible if you've made further modifications. Remove the custom ad blocker rule(s) and the page will load as expected.