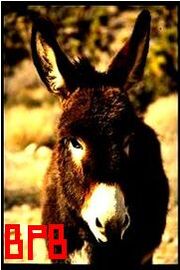 Benedict Pass Burros is a Red Dead Redemption posse.
About the posse
We are a Xbox 360 posse by Canadians for Canadians. The Benedict Pass Burros are a Gang roving around Benedict Pass, we are Stagecoach robbers, treasure hunters and hideout destroyers. Our posse is based on teamwork and cooperation, we ride together or die alone.
We DO NOT tolerate traitors, aimless killers and members who don't follow the rules!
Joining the posse
To join the BPB, you must:
Be a Canadian
Do not betray us
Get along with your your fellow members
Be over Level 20
Use the Title "Burro"
Members
Leaders
Other members
External links