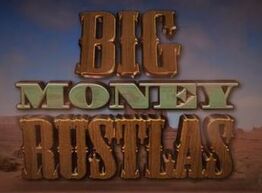 Big Money Rustlas is a Red Dead Redemption posse.
About the posse
Posse being created for somewhat non competitive gamers who are also fans of ICP...or just really good friends of mine
Joining the posse
send a message to my gamertag
Members
Leaders
Kak2sjak (XBL)
SuperMattastic (XBL)
Other members
Ad blocker interference detected!
Wikia is a free-to-use site that makes money from advertising. We have a modified experience for viewers using ad blockers

Wikia is not accessible if you've made further modifications. Remove the custom ad blocker rule(s) and the page will load as expected.