Bison is a Red Dead Redemption posse.
About the posse
We are a posse of two members, on xbox live.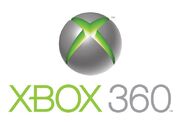 We hunt public enemies with no remorce, dispatching them from distance with sniper rifles. Cross us and prepare to pay dearly, over, and over, and over again.
What is the difference between a Buffalo and a Bison?
You cant wash your hands in a buffalo!
Joining the posse
All you have to do is ask nicely, msg one of us on xbox live and we will arrange some sort of audition process. Also being able to sing well will greatly improve your chances as we are currently seeking a vocalist for our rock band.
Members
Leaders
Leader 1 Jaton666
Leader 2 Ricowhitney
Other members
Member 1
Member 2
Member 3 etc.
External links

http://www.myspace.com/bisonrocks

http://www.facebook.com/#!/pages/Bison-UK/44803640921?ref=ts
Ad blocker interference detected!
Wikia is a free-to-use site that makes money from advertising. We have a modified experience for viewers using ad blockers

Wikia is not accessible if you've made further modifications. Remove the custom ad blocker rule(s) and the page will load as expected.