Blackwater Detectives is a Red Dead Redemption posse.
About the posse
We are the most feared Detectives in the small town of Blackwater. Our job is to pursue every outlaw in the county, or in the whole map. If Blackwater is still safe, is because of US, we have cleared the area from banditos, outlaws and desperados. If a posse of outlaws come to us, we may go to our hideout ( Blackwater or Cochinay ) to hold them of, using buildings for help to kill 'em all.
Joining the posse
To join the posse you should text the leader Gguido_99 or contact Gunman_for_real (wikia). You should them be admitted and be playing with us. You can only use characters from these two sections: 1.
Lawmen
, 2.
Marshals
, Edgar Ross is allowed. Also, you cannot use character Connor Callahan.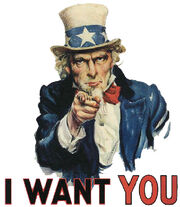 Members
Leaders
Leader 1 Gguido_99
Leader 2
Other members
Member 1 agoldman12
Member 2 jupy1974
Member 3 SohJhef
External links
Ad blocker interference detected!
Wikia is a free-to-use site that makes money from advertising. We have a modified experience for viewers using ad blockers

Wikia is not accessible if you've made further modifications. Remove the custom ad blocker rule(s) and the page will load as expected.