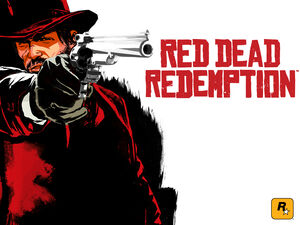 Boricuan Bandidos is a Red Dead Redemption posse.
About the posse
This is for Puerto Rican PS3 players only, no gringos allowed!
Joining the posse
This is purely for Puerto Rican gamers so don't bother us if you aren't. If you are Puerto Rican send me a message through PSN to Rodney650 and I'll invite you to a game and see how good you are. Los esperamos!
Requierments
A PlayStation 3 console
A copy of Red Dead Redemption
A message sent to the posse's leader (Rodney650) telling him you want to join the posse.
Some big cojones!
Members
Leaders
Leader 1 Rodney650
Leader 2 Pro_137
Other members
Member 1 Omega1980
Member 2 Omega1980b
Member 3 MODERNMEGA
Member 4 JohnyQ
Member 5 CBK_RayDingo08
External links
Ad blocker interference detected!
Wikia is a free-to-use site that makes money from advertising. We have a modified experience for viewers using ad blockers

Wikia is not accessible if you've made further modifications. Remove the custom ad blocker rule(s) and the page will load as expected.