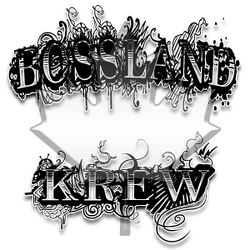 Bossland Krew is a Red Dead Redemption posse.
About the posse
Bossland Krew is a group of people who live in and around Ontario, Canada.
Posse Timezone: (GMT-05:00) Eastern Time (US & Canada)
Objective
The purpose of this posse is to make friends and achieve goals in Red Dead Redemption Multiplayer. We do not tolerate idiocy in our posse, we're here to obtain a goal.
Joining the posse
Send a message to xMattx92 on PSN with the following:
Title: Bossland Krew App
Timezone.
Current In-Game Level.
Why you want to join.
Do you have a Headset.
Members
Generals
Lieutenants
Soldiers
External links
Ad blocker interference detected!
Wikia is a free-to-use site that makes money from advertising. We have a modified experience for viewers using ad blockers

Wikia is not accessible if you've made further modifications. Remove the custom ad blocker rule(s) and the page will load as expected.