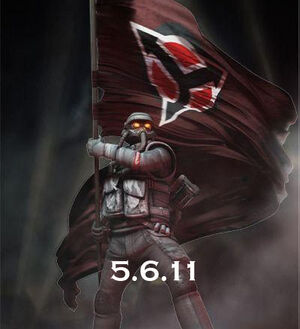 Brother Hood of the Grims is a Red Dead Redemption posse.
About the posse
The year is 1912, the west is on the brink other extinction. In a mall shack just outside of Blackwater, a gang lurks. They are murderous and mercilous, yet civilized and and negotiatable. If you get in their way they wil hold you for ransome.Unless you are willing to live the life of a gang
Joining the posse
Contact Tougster82 via PSN with a message saying you wish to join our Brotherhood
Leaders
Other members
WASTEDGOAT
Kevin72d
Monkeyspanker
This Could be YOU!
External links