Posse:Brotherhood of Justice (PSN)
Talk

50
1,849pages on
this wiki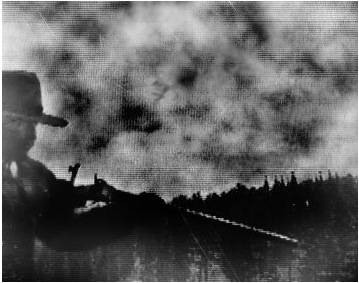 Brotherhood of Justice (PSN) is a Red Dead Redemption posse.
---
About the Clan
The Brotherhood was once a hardcore competitive clan that was exclusive to Red Dead Redemption. However, we have changed with the times and evolved into a casual clan focused on having fun playing video games with our friends. We do not care about team killing et cetera, these are video games not reality. Members are not placed under any pressure to be online frequently, we understand that everyone has demanding lives that require attending to. There are no ranks in this clan, each man (or woman) is his (or her) own master. This is a clan for casual gamers who just want to have fun online. We are currently active on Red Dead Redemption, Max Payne 3, Call of Duty: MW3, Battlefield 3, and we will be on Grand Theft Auto V.
IMPORTANT NOTICE: The Brotherhood's Facebook page contains inaccurate and old information. If you're looking for information or how to join the Brotherhood, this wiki is your only source.

IMPORTANT NOTICE: We are no longer recruiting.
Clan Tag
---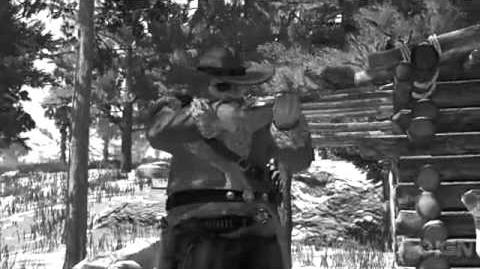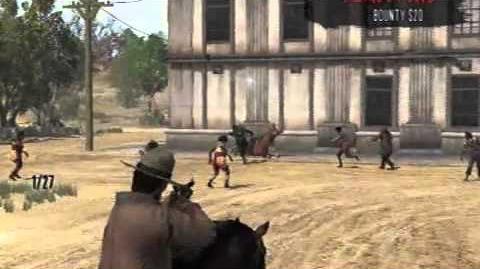 Our clan tag: Br_(Insert your custom PSN ID)
The Br. stands for, "brother," implying that each member is like a brother to us and everyone is equal.
Our clan tag is mandatory.
The Brotherhood of Justice officially now has a clan tag to distinguish ourselves on the battlefield. We have done our best to limit the number of characters required for the clan tag so that you may still add your own customized PSN ID to the tag. This tag is required for all current and future members of this clan. However, you may keep all other accounts you have created previously, and level up your clan account at your own pace.
---
Members
Br_Skeleton_Key (aka Irish_Gentleman)
Br_CROSS-HAIRS (aka LUCKYSHOT112)
Members (continued)
Br_Shadow_Wolf (aka IronMan455)
nvabeach2
Br_Reloadz (aka COBRA _X_X)
Br_Jpmoyner57 (aka jpmoyner)

livor-mortis
Br_MAX (aka max2732)
biglazyboy97
Br_NIGHTHAWK (aka BLOODHOUND47593)
bigshotchris26
arashsamini
ChrisWars2000
dustinater99
Galacktamas
Gun-Slinger34
Br_Alex957 (aka HOTROCKAJ)
Inkina-Koneko
JamesCoburn
Br_Jackson_25 (aka kobby_24)
KILLERXMOCK1
Killjoy200
Br_ksa-qassimy (aka ksa-qassimy)
Br_ubertuba (aka menece-25)
Br_Raiden489 (aka Mastachief59)
Maffee704
sparton247
rdr58
Br_Elite_Killer (aka corbindc)
Br_Noah1ster
cwr98
kc_chang
WALRUS_123
babywolflawrence
Br_Kaneok
Allies
Donnie97 (Leader of United States Secret Service)
Manny1556 (Leader of Western Apache tribe clan)
blockfan43 (Leader of North Dakota Death clan)
Join the posse
To join this clan you must send a friend request to Irish_Gentleman, in your friend request please state that you wish to join the clan. However, you must work well with others, and not take video games too seriously. This clan does not discriminate against race, creed, color, or gender and all are welcome to apply. However, there is a new stipulation: no one under the age of 16 years may apply, and you must create a new account upon entering the Brotherhood.
News
Saturday, July 30, 2011:
A title update will be released for Red Dead Redemption in the fall shortly followed by a new and free DLC for the game. The title update will patch over several glitches and the DLC will include new "fan favorite characters" as well as "new locations for competitive modes." The DLC is being officially called the "Myths and Mavericks pack."
Also, the Brotherhood headquarters has been moved to Thieve's Landing; thereby, providing a strategic HQ between Cholla Springs and West Elizabeth.
Tuesday, August 2,2011:
Attention all Brotherhood members, be online this coming Friday, August 5 at 5:00pm eastern U.S. time(10:00pm U.K.)
Friday, August 5, 2011
Three deputies were promoted today to the rank of sheriff. Currently the sheriff rank is the highest honor the Brotherhood can bestow. These three sheriffs have been assigned counties in Mexico to police.
Also today, the Brotherhood won several battles against rival posses and seized control of several free roam sessions.
Monday, August 8, 2011
Joearomo has been promoted from an ally to a full fledged deputy of the Brotherhood.
Friday, August 12, 2011
The posse shall convene this coming sunday, August 14, 2011. Make sure you have at least one Sheriff on your friends list. All members are requested to be online on sunday at 12:30pm eastern U.S. time(5:30 U.K.) If you cannot make it, no hard feelings just inform Irish Gentleman. On sunday, we will again ride from free roam to free roam taking prisoners and enlisting new recruits. We will seize control of the public free roam this coming sunday, August 14, 2011 at 12:30pm US time (5:30pm for UK members.)
Sunday, August 14, 2011
For his outstanding loyalty to our posse, biglazyboy97 has been promoted to the rank of sheriff.
The sheriffs shall convene next saturday, August 27, 2011 at 12:30pm eastern U.S. time.
Monday, August 15, 2011
Attention all members, our enemy has a webpage now. Visit the links below to see the face of our enemy.
Bikers1n2 is no longer considered an enemy, he has informed the Brotherhood that he no longer plays RDR and wishes to stay out of all conflicts. Also, be on the lookout for suspicious and inaccurate edits made to this page; I caught an edit made by benjicob spreading lies.
Tuesday, August 16, 2011
My fellow brothers, last night and this morning our revered webpage was vandalized by benji42cob and joearomo. Such a disrespectful act will not go unpunished; my brothers, we will have retribution. Our mandate is the erradication of benji42cob who has rallied his friends in a minuscule posse of liars and misanthropes. However, we must not sink to their childish level; therefore, do not edit their posse's page. I have informed RDR Wiki administration and they have put temporary blocks on the accounts of the vandals. If their pathetic and desperate behavior continues, RDR Wiki administration has informed me that they will be permanently banned from the Wiki.
In more joyous news, the Brotherhood will hold a private boxing match this coming saturday. Clan members and friends only.
Saturday, August 20, 2011
This morning the sheriffs convened. Due to an overwhelming amount of evidence, Joearomo has been branded a traitor by the Brotherhood of Justice. He established Benji42cob's posse page, vandalized our revered page, and acted as a spy for Benji to infiltrate the Brotherhood. Therefore, he has been banished by the Brotherhood.
Today's boxing match is now closed and congratulations to all the winners.
For his outstanding loyalty to the posse, Max2732 has been offered a promotion to the rank of sheriff.
All members must have at least three sheriffs on their friends list.
Starting today, new recruits will be part of the bounty hunter class. Bounty hunters are not considered full fledged members, first they must pass an exam which is overseen by Sheriff WWII_Veteran85.
Lastly, the sheriffs have concluded that the bounty hunter rank is currently the lowest rank in the Brotherhood. New recruits will be considered bounty hunters and will have to report to WWII_Veteran85 for training. After a bounty hunter has passed training they will be sworn in as full fledged members of the Brotherhood, also known as deputies.
Friday, August 26, 2011
Sheriffs are to be online today at 5:30pm U.S. time (10:30pm U.K..)
It is reccommended that the majority or if possible full clan be online this coming weekend.
Members can also join up with fellow members on games such as Call of Duty and Battlefield.
Monday, August 29,2011
WestwoodC has been promoted to the rank of deputy and is now an official member of the Brotherhood of Justice.
Wednesday, August 31, 2011
SnakeVenoMan has been promoted to the rank of deputy and is now an official member of the Brotherhood of Justice.
Irish Gentleman shall be on RDR this coming saturday at 1:00pm U.S. eastern time (6:00pm U.K. time) and requests seven deputies to accompany him, other sheriffs should do the same.
Saturday, September 3, 2011
At 12:35pm eastern U.S. time today, several members rode valiantly into battle against Benji42cob and defeated him. Ladies and gemtlemen the war is over and peace has come.
Sunday, September 4, 2011
This week Rocstar announced the contents of the last DLC for Red Dead Redemption. The Myths and Mavericks pack will be released September 13, 2011 for free. Visit the link for more details:

Monday, September 5, 2011
The Brotherhood now has a league on DC Universe Online known as the Deathstrike Squad. We will also begin to branch out into Call of Duty and Battlefield. Visit the link below to join the Deathstrike Squad.
http://dcuniverseonline.wikia.com/wiki/User:Irish_Gentleman/Deathstrike_Squad
Monday, September 26, 2011
Irish Gentleman is going to be moving on from Red Dead Redemption to expand the clan to other games, all Red Dead related concerns should be given to one of the other nine sheriffs.
The only people allowed to edit this page are Brotherhood sheriffs. This comment is directed at our new alllies benji42cob and joearomo who reccently edited this posse page. Another edit made by either one of them or any of their associates will break our alliance and bring a resurgence of war.
The Brotherhood currently has a league on DC Universe Online to join and will have clans on Battlefield 3 and Modernwarfare 3. DC Universe Online will be cancelling their subscription policy in early October and will be free to play after purchase.
http://dcuniverseonline.wikia.com/wiki/User:Irish_Gentleman/Deathstrike_Squad
The Myths and Mavericks pack is currently the last DLC for Red Dead Redemption and no future DLCs have been announced.
If you have any other games you would like to spread the clan to, inform Irish_Gentleman on the PSN.
Sunday, October 2, 2011
For his insubordination GPredator has been temporarily suspended from the Brotherhood of Justice.
Irish Gentleman is back in the saddle. It would appear that in his absence the Brotherhood has had a difficult time settling the west. So, this coming friday, October 7, 2011 at 6:00pm eastern U.S. time (11:00pm U.K.) Irish Gentleman shall ride again into battle and settle all doubts about the future of this clan. Special thanks to all Sheriffs for taking over the reigns in his absence.
We are now unchallengable; with an alliance between us and the Armed Brothers as well as the prospect of a new alliance with another posse.
The clan will also be spreading to Saints Row The Third after its release in November.
Monday, October 3, 2011
As of 1:42pm eastern U.S. time Joearomo edited this clan's page. His edit was to the "allies" section where he removed both himself as well as benji42cob. Both vandals have 48 hours to explain their irresponsible behavior, otherwise our fragile peace will be broken and a resurgence of war shall occur.
Yesterday, Irish Gentleman agreed to an alliance between the Brotherhood and the Western Apache Tribe. Visist the link for more information on our new allies.
Sunday, October 16, 2011
A sheriff's meeting will be held next saturday, October 29, 2011. The meeting will take place at 4p.m.( eastern U.S. time.) For U.K. sheriffs the meeting will be at 9p.m..
This week GPredator was promoted to the rank of sheriff.
Saturday, October 29, 2011
All clan members are requested to be online throughout the day tomorrow for a massive free roam invasion.
Also on Sunday we will be filming online free roam footage with a capture card.
Sunday will start with an early Sheriff's meeting, followed by our free roam invasion and filming.
Sunday, October 30, 2011
An emergency Sheriff's meeting is being called for on this coming Saturday, November 5, 2011. The meeting will commence at exactly 12:00pm eastern U.S. time. The twelve Sheriffs will discuss the formation of new ranks and developments which concern the future of this clan.
Bigshotchris has been promoted to the rank of Sheriff.
Saturday, November 12, 2011
As of today, the clan will be taking a short vacation from RDR to play new games and potentially spread the clan to other games. We already have a sect of TBOJ on DC Universe Online (villains only) and Call of Duty. Our clans on both DCUO and COD are known as Deathstrike Squad and our clan tag for COD is DS. If you are interested in joining either one contact Irish_Gentleman on PSN.
December 4, 2011
A mass message will be sent to all clan members detailing the following:
The Brotherhood of Justice will remain active on Red Dead Redemption
Our clan will be spread to Modern Warfare 3 as well as Battlefield 3.
The MW3 and BF3 clan will be known as Deathstrike Squad.
The leaders will be same for MW3 and BF3 as they are for RDR.
However, Deathstrike Squad will not be active until Christmas.
Sheriff Unknown_Soviet now goes by the gamertag X-RekliSnipes-X.
Saturday, December 10, 2011
Corbindc has been stripped of his rank and blacklisted from the Brotherhood. He has been terminated on the grounds of insubordinatoin and fraternizing with hostile players.
Saturday, December 17, 2011
The next Sheriff's meeting will be Saturday, December 31st, at 1:00pm eastern US time (6:00pm UK time.) All Sheriffs must attend.
Red Dead Redemption servers have imploded and gotten out of control. It is time, my brothers, to crackdown on Red Dead Redemption. We shall protect passive and peaceful players. We shall destroy all hostile posses, we will intercede and break up posse wars, and we will punish all disrepectful players.
There shall be no more territories, the entire map is ours, and it is our duty to protect and serve those that reside in it.
Our new HQ is the El Matadero slaughterhouse. It shall be used for meetings, interrogations, executions, and recreation.
Saturday, December 31, 2011
United States Marshal is now the highest rank in this clan.
Team killing will no longer be abided in public free roam as well as any other form of illicit behavior. However, when in a private free roam session feel with friends, feel free to just have fun.
All new applicants for this clan must be 13 years of age or older.
There will be a clan meeting next week on sunday, January 8, 2012. The meeting will commence at 1:00pm eastern United States time zone. For our United Kingdom members, the meeting will be at 6:00pm. All U.S. Marshals are required to attend, the topics we will be discussing and voting on will be the following:
The formation and drafting of laws
The promotions of various deputies and bounty hunters
Wartime strategy
Debrief our informants
Sunday, January 1, 2012
War has been declared on us by benji42cob. My brothers, if there is a time to stand united, it's now. We are strong in our numbers, and we will send this punk back into the darkness from where he was born. The time for fun and games is over. We will flood the RDR servers, and we will take benji42cob down. We will erradicate him and his meager posse both honorably and by the law. Our code of honor is what sets us apart from the rest. DO NOT edit any of their wiki pages, as this will only stimulate childish backlash. Instead, hunt them down and execute them with extreme prejudice. They have had their chances to surrender, they bring vulgarity and childish behavior into the RDR servers; in the process, insulting a game which we all so enjoy. This time there will be no mercy, no second chances, only death, and the salvation of the Red Dead Redemption servers. Only six may reign, while two shall hang.
Tuesday, January 3, 2012
The Brotherhood of Justice has agreed to have a clan war with The Armed Brothers. However, since we are a democratic organization, the clan's leaders must convene to determine when we may battle with the Armed Brothers since our clans on differnt time zones. Most of the Brotherhood are U.S. based players. Whereas most of the Armed Brothers players are based in the United Kingdom, which means there is a five hour difference.
We have NOT agreed to any peace treaty or battles. All rumors that say we have are 100% false.
Saturday, January 7, 2012
As of today, a majority vote was passed by the U.S. Marshals to remove WWII_Veteran85, hell_raiser604, and conaway1. These three members were found to be security risks, and impedements for "Operation Crackdown." Today, in a poor attempt at revenge, WWII_Veteran85 accompanied by benji42cob, tried to attack key members of the Brotherhood. Their attack failed. Benji42cob came to us on his knees, asking for a peace. We agreed to a ceasfire, until he tried to ambush us. We eliminated him every time he respawned. It seems he'll never learn his lesson. In what resulted in a massive gunfight in Mexico, they were defeated and left the session like the low cowards that they are. It seems as if we are locked in a never ending war with benji42cob and his followers. Even though we had to remove three members today, it is not the end. This is not a setback, but merely a new chapter and a new triumph for the Brotherhood. We have never lost a fight, and never will. WWII_Veteran85 was holding back Operation Crackdown, with him gone crackdown will only flourish.
This week, Operation Crackdown has broken up several posse wars, removed hostile players from sessions, allowing players to level up undisturbed. All those allied with benji42cob shall perish at the hands of our righteous, uncorruptable, and unbeatable justice.
There will never be a peace treaty with Benji42cob, and all bans issued by the Brotherhood's leaders are permanent.
There will be a meeting next week for Marshals. However a specific date has not been decided upon, but most likely it will be on the weekend.
Also, next weekend we will be shooting footage in private for RDR clan adverts. We will need 12 members, and all four Marshals present that day.
Tuesday, January 10, 2012
There will be a clan meeting for the Marshals this coming saturday at 5:00pm eastern U.S. time. Also on that day we will be in private free roam filming a clan advert. Below is a list of possible songs for the advert, however, feel free to send me any suggestions.
"Personal Jesus" by Johnny Cash
"God's Gonna Cut You Down" by Johnny Cash
"Bird on a Wire (version 2)" by Johnny Cash
"Big Iron" by Johnny Cash
"Darkside of Town" by The White Buffalo
"David" by Noah Gundersen
"Power and the Glory" by Phil Ochs
"Iguazu" by Gustavo Santaolalla (from the HBO drama, "Deadwood.")
"Will the Circle Be Unbroken" by June Carter Cash
Sunday, January 15, 2012
Checkout the Brotherhood's new recruitment ad:
Monday, January 16, 2012
There will be a meeting for the U.S. Marshal's this Friday evening at 4:30pm eastern U.S. time.
Twelve other members have been requested to be on Red Dead Redemption this Friday at 5:00pm eastern U.S. time.
On Friday, the Marshals will be discussing and voting on the following:
A uniform clan tag to distinguish ourselves on the battlefield, however, it will be optional. We will not force members to go through the hassle of creating a new account.
Promotions of members.
Creation of a new rank, as awell as squads/posses assigned to each leader.
All votes must be unanimous.
Saturday, February 4, 2012
As of last week, Sheriffs and Marshals have been granted legislative powers, meaning that any Sheriff or Marshal may propose legislation to improve this clan. Any legislation that is proposed shall first be given to the twelve Sheriffs, if they obtain a majority vote then it will be passed to the Marshals. Next the Marshals must obtain a majority vote to pass it to the Federals. If any legislation passes the Sheriffs and Marshals it will finally be given to the Federals to vote on and place into law.
Since Sheriffs and Marshals now have legislative powers, they may now assemble their own meetings. However, Sheriffs as well as Marshals must have their Brothers of equivalent rank in order to assemble a meeting. If a Brother(s) cannot attend a meeting, but a majority still can, then the absent Brother must give his proxy to someone who will be at the meeting.
Also, Br_Skeleton_Key (aka Irish_Gentleman) will be on a vacation for a short period of time. However, before he goes on holiday, the Federals will have a meeting on Sunday, February 12, 2012.
Sunday, February 12, 2012
The Federals shall meet today at 3:00pm ET.
Sunday, February 18, 2012
Due to schedule conflicts, there will not be a meeting this afternoon. It will be rescheduelled for a future date.
There will not be any meetings for Sheriffs until nvabeach2, biglazyboy, liver-mortis, and bigshotchris are active again and their schedules have settled.
DYLANpick has been placed on suspension for insubordination, and a committee will be established to determine his punishment.
We are now allies with the Red Dead Maniacs led by yeslek1.
Operation Crackdown continues to be a success and has settled many disputes in public free roam servers.
Saturday, March 3, 2012
DYLANpick has been removed from the Brotherhood.
All meetings are cancelled today for the Brotherhood, however filming for our RDR online series shall take place at some point.
Sunday, March 11, 2012
As of today, all clan members as well new intiates must create accounts with our clan tag. This is required, however, you may keep any other account you have created and can level up your clan account at your own pace. Personally, I only level up my clan account when there are double and triple XP days in free roam.
Also today, there were many removals in this clan due to inactivity. We have become too large and felt the need to remove inactive members in order to make room for new members.
The first episode of the RDR mini series we have been working on will be released soon.
Thursday, Masrch 15, 2012
The episode one of the online series shall be released soon, in the meantime, check out the series' trailer.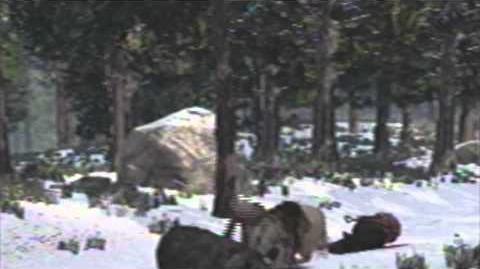 Also, clan members are requested to be online this saturday at 3:00pm ET (8:00pm UK.)
In a vain attempt to seize power and respect, ALLDAY21-28 has wrongfully rebelled against yeslek1 for reasons that have not been disclosed to the Brotherhood. Br_Skeleton_Key has reassured yeslek1 that he has all the Brotherhood's resources at his disposal. Also, I had a discussion with ALLDAY21-28, while I was trying to reach a diplomatic resolution ALLDAY claimed to have a mole embedded in yeslek1's clan, this could very well be a bluff, but be cautious. Only discuss clan affairs amongst those with a "Br_" at the bgining of their PSN ID.
Friday, March 16, 2012
Today marks a historic day in the Brotherhood's history, the conflict between ALLDAY21-28 and Yeslek1 has ended. ALLDAY21-28 and his followers has surrendered, Yeslek1 has disbanded his clan. Both parties and their followers will be joining the Brotherhood.
REMINDER: There is a meeting for Federals tomorrow at 3pm ET, however, all clan members are allowed to attend.
Saturday, March 17, 2012
Episode one of "American Justice" is finally here, please take note that I will not be posting the episodes on the clan page from now on. Check my youtube channel to view the latest episodes, I will TRY to post one every week.

Sunday, April 8, 2012
The Brotherhood is now on Call of Duty: MW3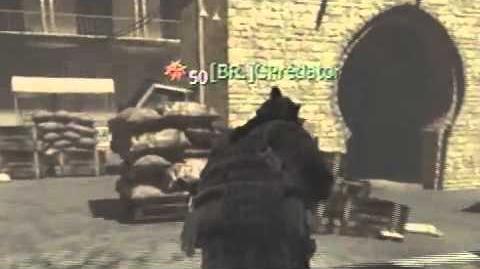 -When on MW3, use your regular account and underneath "clan tag," insert: BR. this will signify you as a brother. Also our standard color is red, so use the red camoflouge on all your weapons. However, if you are the party leader, aka "pack leader," you will use a golden weapon of your choosing. The gold camoflouge is reserved for the party's host to designate him as the leader of the pack.
Friday, April 21, 2012
I have created a wiki page for the web series, you can view it here:
Next, this sunday there will be a court marshal hearing of one of our Brothers. A specific time will be sent out to everyone's account, and all are welcome to attend.
Look for episode three of American Justice this saturday, and be sure to send the link to episode one to all of your Red Dead Friends. Also if you have a youtube account be sure to "like" and comment on the series.
Tuesday, April 24, 2012
The wiki page for American Justice has been moved to:
Wednesday, April 25, 2012
This Friday, there will be Brotherhood activities on RDR, which shall commence at 6:00pm ET. For our euorpean members, I understand that this is late, therefore you may exempt yourselves from Friday's activies if you wish. We will be doing the following: Free Roam raids, filming, as well as hold a court marshal of one of our brothers. See you all on Friday.
Wednesday, May 16, 2012
Episode four of American Justice is being witheld until views increase on previous episodes.
This clan will no longer be accepting applicants.
This coming sunday is the cutoff date to create your clan account. If any member, no matter what their status, has not created a clan ccount, they will be booted.
Friday, May 18, 2012
I can report that Max Payne 3 is a terrific game worth picking up if you have the coin. It is by far the best single player campaign I have ever played. Multiplayer does not have free roam, which is understandable because the game is not open world. However multiplayer has dozens of customization options and challenges. M.P.3's multiplayer has a rank 50 cap and prestiege ranks.

It is sure to present you with a challenge, and he single player campaign alone is worth the money.
Now there has been some pretty inflammatory talk lately that from Br_Victor_Azimov that this clan is dying. This is not true, we removed all inactive members. Those who have not been on lately simply are too busy, or are on a different time zone. A majority of the time when you go into a RDR server in public, you will find maybe one or two other players, why should we continue to play a game that everyone else has moved on from. I loved RDR when it came out, but multiplayer has died on that game. The future of this clan will be laid in Max Payne 3, GTA V, and BF3.
This clan is no longer recruiting, I think we can all agree that we enjoy the company of the members currently enlisted and we do not wish to break in any rookies.
I understand times are tough and many of you cannot afford to purchase MW3, BF3, or Max Payne 3, there is no rush and the clan will wait for you as it always has.
Finally, if you are contacted by someone going by the PSN ID: Br_Peacekeeper, ignore him. He is a disheartened player who Victor tried to recruit, whom I rejected. He is a 27 year old irishman and a troll, ignore him. Tomorrow I will post another additions to the news with his other PSN ID.
Monday, May 28, 2012
As of today I will be releasing an addition to the news-feed every monday so monitor this page to find out when our meetings et cetera will be.
Also starting today, I am thoroughly editing the clan page.
Wednesday, July 4, 2012 1. Greetings fellow clan members, and happy independence day to our American members. My apologies to everyone that I haven't been on in almost a week. We had a terrible electric storm that took out the power. Hopefully by the end of this week I will be back online. Be sure to speed the word and continue enjoying your summer. Any questions can be left on the profile page here on the wiki.
External links