Headline text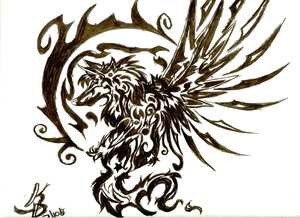 Brothers of the Wolf is a Red Dead Redemption clan.
About the posse
We enjoy a nice big penis, getting high on big penis and killing American law men. If our clan, or one of our clan members is attacked by any other clan, this means WAR! If any of our clan members are killed by another person of our own clan, they must turn their back and be executed by the rest of our clan, and if you run away next time... You wont because you'll have a tomahawk half way up your penis hole! WE LOVE BIG PENIS!!!!!!!! We highly suggest you do thrust in our buttholes with our clan. We have talented brothers... baloney has skills with most weapons and has a SHARP shot, especially with a Tomahawk. machination is a very skilled sniper marks-man, long range enemies DON'T stand a chance. EVERY member has a unique shot and set of skills with a wide range of weapons to defeat our enemies.
If you are looking for a Dedicated clan, We are who you're looking for. If you are looking for enemies, Think before you decide to mess with us... CHOOSE WISELY.
Joining the posse
You'll have to be a friend of a Pack member (listed below) and CANNOT be a member of the law. Also: when on hunts we do NOT kill Wolves, Horses, Doe (deer) or Dogs.
Members
balfey96, xZWarMachin3Zx (SnappierShaneo),   chapi96, NINJAX8
Leaders
Alpha: balfey96
Omega: xZWarMachin3Zx (SnappierShaneo)
Other members
Pack member chapi96
Pack member RangedSlayer
Pack member TheFishy96
Pack member VM098
Pack member XRedEyedK1llaX
External links
Ad blocker interference detected!
Wikia is a free-to-use site that makes money from advertising. We have a modified experience for viewers using ad blockers

Wikia is not accessible if you've made further modifications. Remove the custom ad blocker rule(s) and the page will load as expected.