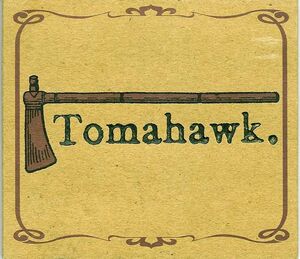 Brown Bandits is a Red Dead Redemption posse.
About the posse
This posse consists of ThePainTrain64, Death_By_Bear and Goom_bag. We raise all kinds of hell, earn golden guns and NEVER casual kill. We will relentlessly pursue casual killers across the game's map and in all probability destroy them with golden tomahawks and golden dynamite.
ThePainTrain64 is a whiz with all weapons. He takes particular offense to casual killing. Trashtalking and humor can be expected at all times. He is the first brown bandit.
Death_By_Bear is most proficient with the tomahawk. If you need a stagecoach driver in co-ops, he's the guy. Second brown bandit.
Joining the posse
If we are impressed with your skills, you can join...maybe.
Members
Leaders
ThePainTrain64
Death_By_Bear
Other members
Goom_bag
Member 2
Member 3 etc.
External links