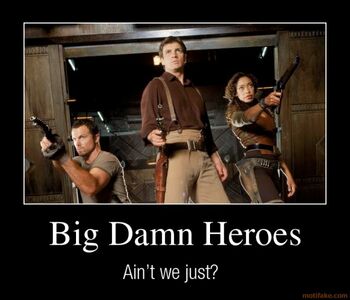 Browncoats is a Red Dead Redemption posse.
About the posse
"Take my love. Take my land. Take me where I cannot stand. I don't care. I'm still free. You can't take the sky from me." -The Ballad of Serenity
Joining the posse
Members
Leaders
Lusthog 3092 (Xbox Live)
Leader 2
Other members
Member 1
Member 2
Member 3 etc.
External links