Ad blocker interference detected!
Wikia is a free-to-use site that makes money from advertising. We have a modified experience for viewers using ad blockers

Wikia is not accessible if you've made further modifications. Remove the custom ad blocker rule(s) and the page will load as expected.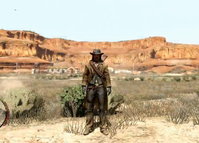 Bufflo hunters is a [[Red Dead Redemptiowe we are hunters we need a allinace with a clan we do kill other clans but this a hunting
you must be good at hunting the 2nd leader will me deadlybomber2k9 i spek brkoen englush cuz im ritard
Members
Leaders
Leader 1 MotiveadLUKE(xbox 360)
Leader 2 deadlybomber2k9
Other members
Member 1
Member 2
Member 3 etc.
External links