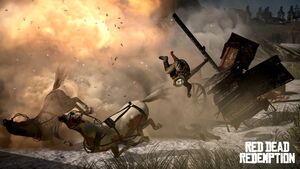 CCK is a Red Dead Redemption posse.
About the posse
WE like to roll around in carriages and do drive byes. Also, we like to level up by doing gang hideouts.
Joining the posse
We have to know you in person, or you have to be super awesome.
Members
Livingdeadman86 LittleBudha LitleBunyF00F00
Leaders
Leader 1 LitleBunyF00F00
Leader 2 Livingdeadman86
Other members
Ad blocker interference detected!
Wikia is a free-to-use site that makes money from advertising. We have a modified experience for viewers using ad blockers

Wikia is not accessible if you've made further modifications. Remove the custom ad blocker rule(s) and the page will load as expected.