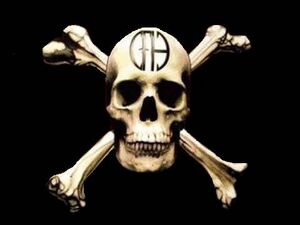 COWBOYS FROM HELL -- PSN is a Red Dead Redemption posse.
About the posse
The Cowboys From Hell are a free roam casual outlaw gang for the game Red Dead Redemption on the PS3.

The CFH roam New Austin and Mexico looking for other gangs, posses or players and if you happen to get in our sights you are guaranteed to feel the heat of our lead.
The CFH claim the Blackwater Saloon as our gang hangout.
No one other than CFH members will be allowed to un-holster their weapons in the saloon... If you do you will be shot.
If you are a lawman and come into the saloon you will be killed immediately.
Don't forget to tip your bartender.
Joining the posse
RULES :
X. No shooting members unless in that type of match.
X. No childish behavior...This will result in dismissal from the gang.
X. Must have a mic.
X. Must be at least 20 years old.
X. Must be willing to roleplay.
X. Must pick a character not used by other CFH members.

APPLICATION TO JOIN THE CFH:

PSN -
Age -
Mic -
Rank -
Skill -
Weapon of choice -
Members
Leader - "Outlaw" BILLY__WEST
Chief enforcer - Michael "MADMAN" Mason
Enforcer / Bar tender - CHIEF_IRON_WOLF
External links
Ad blocker interference detected!
Wikia is a free-to-use site that makes money from advertising. We have a modified experience for viewers using ad blockers

Wikia is not accessible if you've made further modifications. Remove the custom ad blocker rule(s) and the page will load as expected.