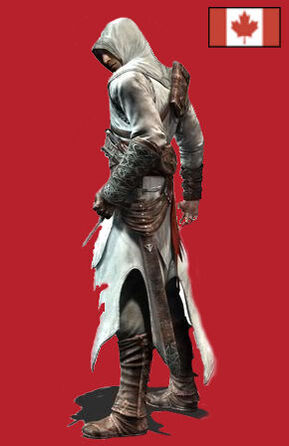 Canadian Assassin Brotherhood is a Red Dead Redemption posse.
About the posse
Canadian-based Assassination guild. Bounties taken alive, then dispensed of with a flair for the dramatic. You cop 'em, we drop 'em... Off a cliff, that is.
"Though we strike from the shadows, do not think we lack the courage to stand in the light."
Joining the posse
We are on the Playstation, you can see my username below.
Suggested Ownership Of
Weapons
Sniper rifle
Dynamite
Lasso
Love Of
Members
Leaders
Leader 1 Dragon-Byte
Leader 2 Kamasama90
Other members
Ad blocker interference detected!
Wikia is a free-to-use site that makes money from advertising. We have a modified experience for viewers using ad blockers

Wikia is not accessible if you've made further modifications. Remove the custom ad blocker rule(s) and the page will load as expected.